---
MALAYSIA'S
LEADING
FIRE DOOR
SOLUTIONS
---
MIDAHDOR
FIRE-RATED DOOR
SOLUTIONS
---
MIDAHDOR Fire Resistant Doorsets System are designed and constructed to perform in the most gruelling circumstances in the event of a fire outbreak, ranges from one-hour to two-hour fire rated and is subjected to a consistent manufacturing teachniques and quality control tests that ensure every door will perform to its rated specifications in an emergency.
Our Fire Resistant Doorsets System are tested and approved to MS1073:PT 3:1996 - Amd. 1:2003 (In conjunction with MS1601 Series) with 'safety margins' and BS 476:PT 20 & 22:1987. MIDAHDOR complies fully with the requirements of Stability, Integrity, Insulation and Cyclic Movements Endurance Test.
---
---
---
Customisable Decorative/ Special Veneer Design
Complete Range of Tested & Approved Door Hardwares
Hassle-free Installation Team Support
Certified
Products
High
Durability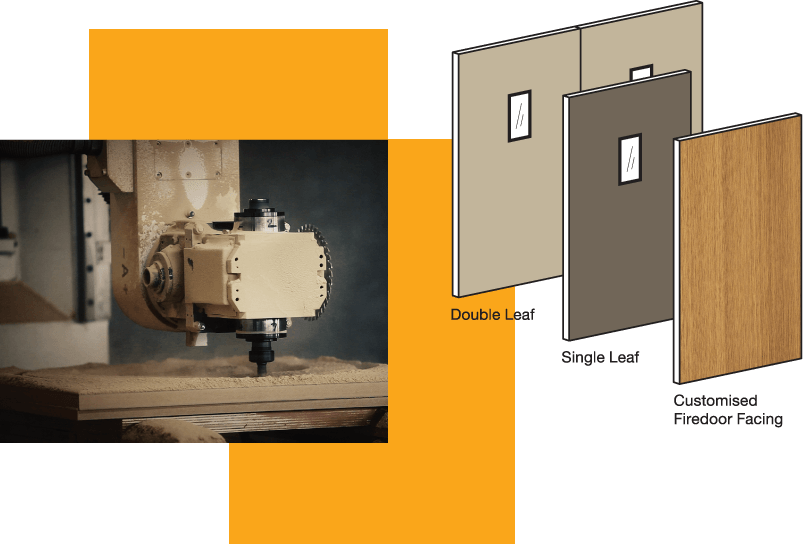 ---
Engineered wood veneer is manufactured to mimic exotic wood species without endangering actual tress. Engineered veneers avoid most of the problematic features of natural wood veneers such as Knots, Buttons, Drops, Spikes, Mineral Stains and Flecks.
---
ARCHITECTURE
HARDWARE PARTNER
---
A full range of tested and approved door hardware are available upon request.
Have a question?
Call us:
+603-3250 2828